press buttons to open the catalog and select
Price (USD Dollar)
U$S 250
by clicking on each selector you can modify the WASHBOARD and watch the result in the image above
The accessories attachment place may have slight variations with respect to the images published here just as a reference. 
The accessories are easily removable and it is possible interchange its attachment place on the washboard and design the more comfortable way for playing.
Chat with us for more information.
PODRÁ PAGAR EN $ ARGENTINOS CON CUALQUIER MEDIO DE PAGO
includes thimbles, adjustable strap and thimbles  space storage
hand-made by artisan and luthier
DIMENSIONS
Height 23,50 inch (60 cm)
Width 13,50 inch (34 cm)
can hold up to 11 accessories
Average rating from 20 reviews
You can read buyers feedback in this page bottom area ↓

do you need advice about choosing a suitable washboard for you?
chat with us and we will help you

would you like to download a photo of the washboard that you have designed ?  to pulse ↓ camera
share it with friends or send it us attached in a message
choose personalized front and we will design it with your name, logo, band, company… whatever you want!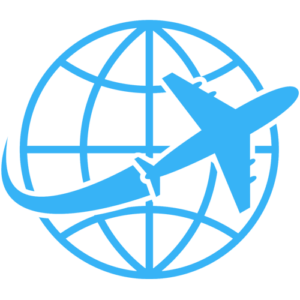 how to choose and buy your instrument
know the sound of each accessory
Washboard 

Large Size
Each washboard includes 8 thimbles, adjustable strap and thimbles space storage.
The sound emitted by the metal sheet is the same for both sizes of washboard because of distance between the ridges of the waves is equal for both sizes.
"Large" size measurements: Height 23,50 inch (60 cm) Width 13,50 inch (34 cm)
Metal Sheet: "Large" size contains 28 waves (56 folds). The distance between the crests of the waves is 10 mm, which gives it better sonority since it receives several hits from the thimbles for each DRAG movement ↑↓
Large size can hold up to 11 accessories.
Wood: we use the best woods, light, refined and resistant.
All the wood pieces are joined by internal joints, vinyl glue and nails hidden from view. All four sides of the metal sheet are embedded in the wood.
Hand polished finish wood that is water and moisture resistant.
Return Policy
All products must be returned within your 30-days.  Your 30-days begins on the date your product was delivered.
Washboard muѕt be in brаnd nеw, original соnditiоn аnd show nо ѕignѕ of had been wеаrd or used.
Washboard must also include all original packaging, accessories and hardware that were included with the original purchase.
Accessories and their supports (hardware) must be in brand new, original condition and show no signs of wear or use.
Buyer will be responsible for all shipping charges unless the merchandise arrived damaged due to shipping company.
Fоr any questions оr concerns regarding rеturnѕ, please send us a mail to : washboard@tortosa.com.ar
Refund Policy
Onсе wе rесеivе уоur itеm, wе will watch and inѕресt it аnd notify уоu that we hаvе rесеivеd уоur returned itеm. If уоur rеturn iѕ аррrоvеd, we will initiate a refund tо your original payment method.
Buyers rating and feedback
You also have the possibility to buy through Ebay or Etsy 
pulse here to watch our musical creations uniques and amazing objects